---
V4 Adapter Plates
---
Premium enhancement for DJI inspire 1
I'm proud to announce the launch of the Lynh Phan Precision Carbon Fiber Prop Attachment Plate for the DJI Inspire 1 and Matrice 100 aircraft and E800 motor series.
Eight months of R&D, multiple design iterations, and hundreds of test flights with users around the world have resulted in a premium product that I think that will raise the performance and efficiency of Inspire and Matrice aircraft for the most demanding and discerning Inspire and Matrice owners.
The precision carbon fiber (CF) propeller plates are special adapter plates made for the DJI Inspire and Matrice platforms that allow owners to use high performance carbon fiber propellers on the Inspire 1 and Matrice 100 aircraft, while providing the ease-of-use quick on/off of a standard DJI auto-tightening propeller. The attachment plate is extremely high quality and is CNC milled from type 6066 T6 aircraft aluminum billet engineered to the highest quality standards.
Benefits of using CF props on the Inspire and Matrice aircraft include quieter and more efficient operation, more immediate and precise flight responses, longer flight times and faster speeds in ATTI mode. Supported propellers at this time include the high quality T-Motor 13X4.4 and 14X4.8 carbon fiber props. They feature corkwood core / carbon fiber sandwich construction, are ultra-lightweight at 15.7g and 19.4g, come 100% pre-balanced and are designed with their center of gravity at the hub of the prop.
Happy (and quieter, more efficient, more precise and high performance) flying!

---
The LP CF Props
---
- Are 14 inches with a 4.8 pitch, identical to the T-Motor 14x4.8 CF props,
- weight EXACTLY the same as the T-Motor 14x4.8 CF props,
- Are made of quality carbon fiber materials as the T-Motor 14X4.8 CF props,
- Have the exact same mounting holes as the T-Motor 14x4.8 CF props
But, unlike T-Motor 14X4.8 CF props, the LP CF props
- Come pre-assembled with the LP Adapter plates, ready to mount on the aircraft,
- Are balanced and pre-fitted with the LP Adapter plates, prior to shipment, and
- Save nearly $100 per set of four with the LP Adapters vs buying the LP Adapters + T- Motor 14X4.8 props separately.
We firmly believe that LP CF props, together with the LP Adapters provide one of quality, easiest to use and most cost-effective carbon fiber solution for aerial photography available today for the DJI Inspire 1, Matrice 100 and E800 motors.
All buyers will have access to our exclusive premium owners' support group.
---
Weight Comparison
---
DJI Stock Props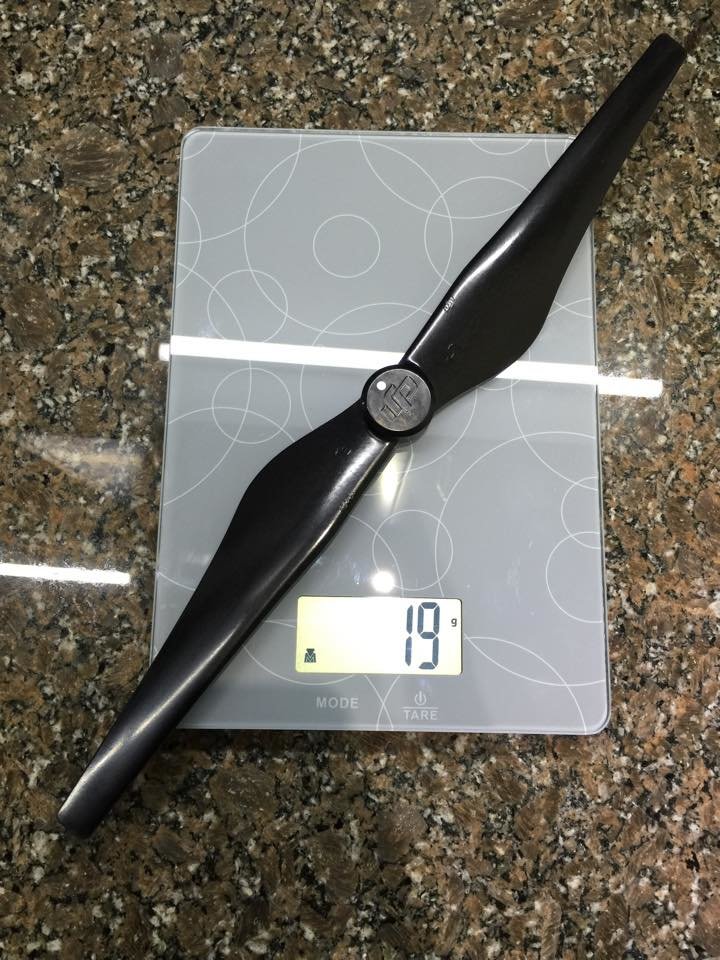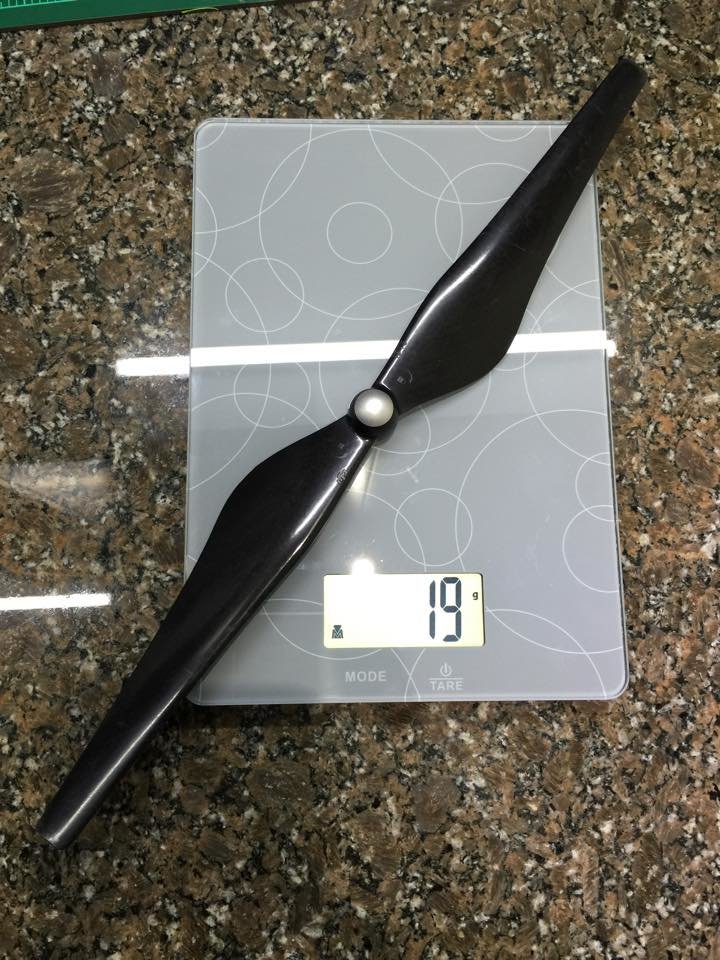 ---
Carbon Fiber Props